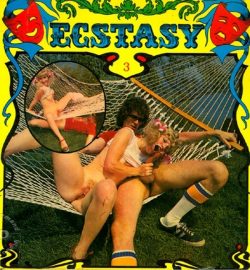 Ecstasy 3 – In The Swing. Ecstasy sex loop series, published by Crystal Productions LTD.
Classic 8mm color sex film, featuring Merle Michaels. US produced and published. Twosome sex (f, m).
Classic, 8mm sex film, Sexy blonde girl, Hot body, Skinny, Busty, Outdoor sex, Hairy pussy, Sexy ass, Blowjob, Straight sex, Anal, Facial.
Previous version: In the Swing