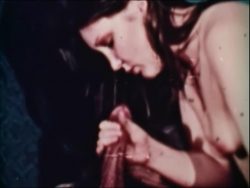 White Box Productions 30 – Epic 10. US produced classic 8mm group sex themed loop, with audio (reel running).
Group sex, Orgy, Airplane settings, Sexy girls, Hairy pussy, Blowjob, Straight sex, Facial.
Loop matches the settings from Jade Film 10 – High Flying Fucking and a few scenes, looks like an edited version of it.
Two versions available.