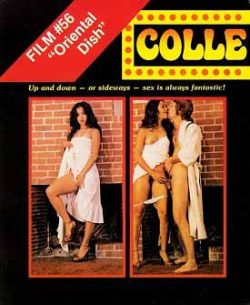 Collection Film 56 – Oriental Dish. U.S. produced film.
Collection 8mm hardcore sex film, featuring Ming Jade and Mike Ranger. Twosome sex (f, m).
Sexy oriental girl, Hot body, Hairy pussy, Small tits, Pussy licking, Blowjob, Bedroom sex, Straight sex, Facial.
#56 This Oriental Dish has long black hair, eager hot thighs and a mouth like a pile-driver.
Hot, horny and gifted beyond belief, there isn't anything this girl can't — or won't do — and there's always a pretty smile when her lover cums all over her beautiful face.
Size: 159Mb
Type: mp4
Duration: 00:08:56
Resolution: 768 x 576
Size: 109Mb
Type: mp4
Duration: 00:07:29
Resolution: 768 x 576
Size: 123Mb
Type: mp4
Duration: 00:07:52
Resolution: 768 x 576