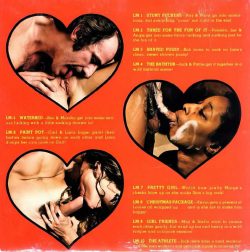 Love Mates 9 – Girl Friends. Classic 8mm lesbian sex themed film. Twosome sex (2f).
Love Mates. Lovemates. Adults Only. US produced.
Sexy girls, Hot body, Skinny, Sexy ass, Hairy pussy, Pussy licking, Lesbian.
#9 Girl Friends. May & Stella start to caress each other gently.
But wind up hot and heavy in a wild tongue and cunt-juice session!
Size: 161Mb
Type: mp4
Duration: 00:10:16
Resolution: 768 x 576