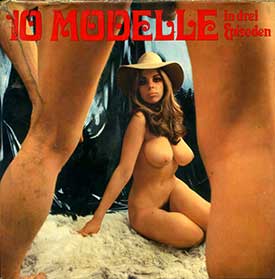 Tabu Film 13 – Wandervögel + Tanztee + Piggy und Porky.
Germany produced and published loop, 1970s. Diamant 8mm hardcore sex loop, by Tabu Film.
Group, Foursome sex, Meeting, Sexy girls, Skinny, Hairy pussy, Bedroom sex, Blowjob, Straight sex.

13
Wandervögel
. Two lovely chicks, and their Casanovas are making their way to the beach, where they lavish their love, wild and insatiably, in their sexual escapades they try to out-do each other.
Doreen the most depraved was happyest when she had her mouth full of sticky sperm, Ron our sup man would take care that she gets her load.
Betty who came from a vice-drenched family turned out to be one of the most acrobatic fuckers this beach had ever seen.
Size: 135Mb
Type: mp4
Duration: 00:05:56
Resolution: 768 x 576