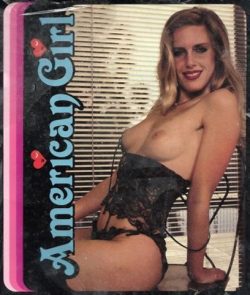 American Girl 2 – Bed For Sale. Classic US produced 8mm hardcore sex loop, with audio (reel running). Regular 8. Twosome sex (f, m).
Sexy mature girl, Meeting, Blonde, Hot body, Hairy pussy, Bedroom sex, Pussy licking, Blowjob, Deep throat, Straight sex, Facial.
Featuring Debra Lee Johnson with Frank James. ID by Krackerjack.