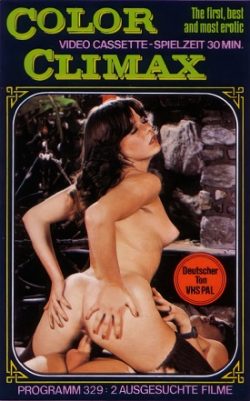 Color Climax Programm 329. Danish 8mm vintage color sex loops compilation, by Color Climax.
Danish published. Video Cassette – Half Hour Tape. The first, best and most erotic.
Classic, 8mm Film, Compilation, Sexy girls, Brunette, Skinny, Group sex, Orgy, Pussy licking, Lesbian sex, Hairy, Blowjob, Straight sex, Facial.
Featuring Christine Black, Nana, Rowena and Sascha Atzenbeck amongst others.