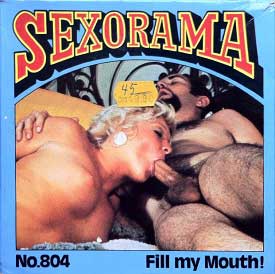 Sexorama Film 804 – Fill My Mouth!. Featuring Victoria Rink and Keith Erickson.
Sexorama 8mm hardcore sex film, published by Color Climax Corporation.
USA produced, Denmark published, 1977. Footage also used for the second part of Danish Films 1001.
Mature girl, Blonde, Busty, Big tits, Living room settings, Hairy pussy, Blowjob, Straight sex, Facial.