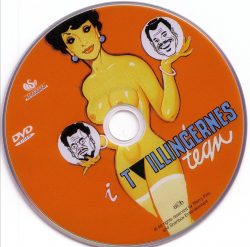 I Tvillingernes Tegn (1975). AKA In the Sign of the Gemini. Denmark produced, 1975. Con Amore. Tegn Series. Directed by Werner Hedman.
Featuring Ole Søltoft, Preben Mahrt, Cia Löwgren, Karl Stegger, Bent Warburg, Lise Henningsen, Louise Frevert, Anne Bie Warburg, Lisbeth Olsen, Arthur Jensen and Eva Weinreich.
Classic, Adult featuring film, Comedy, Romance, Sexy Girls, Legal Teens, Schoolgirls, Hardcore Sex.