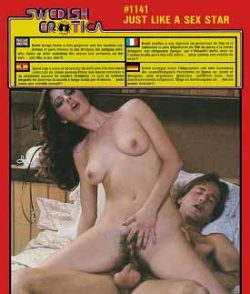 HD Swedish Erotica 1141 – Just Like a Sex Star.
Swedish Erotica 8mm loop, featuring Bridgette Monet, Elaine DeSantis, David Cannon and Kevin James.
U.S.A. produced and published, 1982. Foursome sex (2 girls – 2 guys).
Sexy girls, Skinny, Hot body, Hairy pussy, Brunette, Bathroom, Bedroom sex, Blowjob, Straight, Facial.
Read more « DOWNLOAD "Swedish Erotica 1141 – Just Like a Sex Star" »