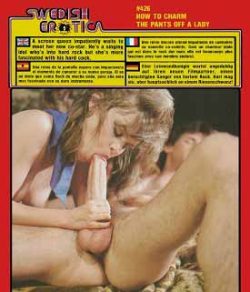 Swedish Erotica 426 – How To Charm The Pants Off A Lady.
Classic 8mm color sex film, featuring Tara Aire and Kevin James. Swedish Erotica sex loop series, U.S.A., 1980s.
Twosome sex, Meeting, Sexy girl, Hot body, Sexy lingerie, Living room settings, Hairy pussy, Blowjob, Pussy licking, Sexy ass, Straight sex, Facial.
Read More "Swedish Erotica 426 – How To Charm The Pants Off A Lady" »