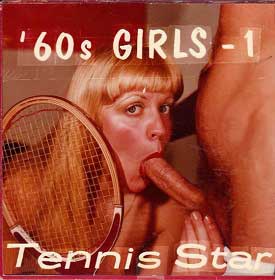 60's Girls 1 – Tennis Star. 60's Girls sex loop series, A Diamond Production.
Diamond Collection related 8mm sex film. Twosome sex (f, m).
US produced 8mm regular hardcore sex loop, featuring Sharon Kane, Ken Scudder.
Sexy blonde girl, Skinny, Hot body, Hairy pussy, Blowjob, Straight sex, Facial.
1 Tennis Star. There's more than one way to play tennis. See this one and learn.
Size: 116Mb
Type: mp4
Duration: 00:07:56
Resolution: 768 x 576
Size: 165Mb
Type: mp4
Duration: 00:08:54
Resolution: 768 x 576