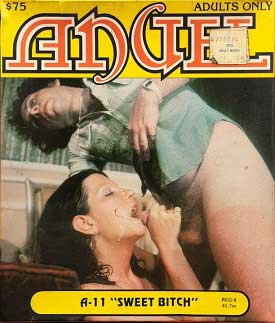 Angel 11 – Sweet Bitch. Angel US published 8mm sex loop series. 41.7 meters.
Twosome sex, Sexy girl, Mature, Hot body, Big tits, Living room sex, Hairy pussy, Blowjob, Straight sex, Facial.
11 Sweet Bitch. This sultry, dark-haired wife is a bitch when she's in heat and she makes that quite clear to her husband.
Her black negligee barely covers her firm, upthrust breasts or the tangle of hair at her crotch.
She deeply sucks her old man's cock and sinks it into her wet hole until he shoots his wad on her beautiful face!
Size: 184Mb
Type: mp4
Duration: 00:08:01
Resolution: 768 x 576