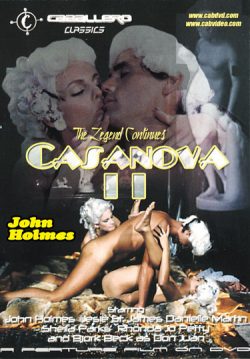 Casanova 2 (1982). AKA The New Erotic Adventures Of Casanova 2 (1982).
Featuring Bonnie Holiday, Bridgette Felina, Danielle, Holly Nelson, Jane Goodman, Jesie St. James, Justine Taylor, Kathy Harcourt, Cathy Linger, Kitty Shayne, Linda Digeone, Linda Winston, Maria Tortuga, Maureen Spring, Paula Wain, Rhonda Jo Petty, Sandra Light, Sheila Parks, Sunny Spicer, Suzanne French, Tracy O'Neil, Vicky Lindsay.
Classic, Adult, Sexy Girls, Straight Sex.
Size: 1.28Gb
Type: mkv
Duration: 01:31:20
Resolution: 720 x 480