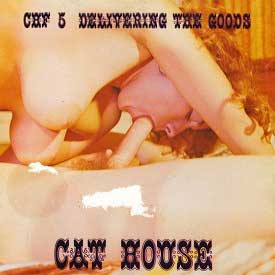 Cat House 5 – Delivering The Goods. CHF 5. The Cat House.
ADULTS ONLY. US produced 8mm hardcore color sex loop, featuring Christine de Schaeffer.
Twosome sex, Sexy brunette girl, Big boobs, Sexy ass, Hairy pussy, Pussy licking, Blowjob, Straight sex.
5 Delivering The Goods. Peter, the delivery boy from the liquor store, finds the very idea of being in a Cathouse a big turn-on.
Madame Flo and Debbi both are impressed with his equipment and dilemma.
Debbi uses her beautiful body and talents to show Peter a high time that leaves him momentarily drained. But youth will be served as Flo discovers.
Size: 226Mb
Type: mp4
Duration: 00:09:58
Resolution: 768 x 576
Size: 160Mb
Type: mp4
Duration: 00:08:21
Resolution: 768 x 576