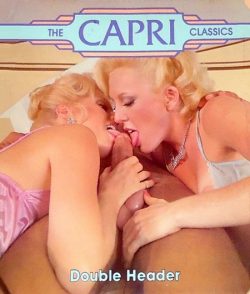 Capri Classics 211 – Double Header. Capri Classics. The Capri Classics. US produced 8mm hardcore sex loop, featuring Cherry Adams, K.C. Valentine and unknown guy. Threesome Sex (2f, m).
Sexy Blonde Girls, Mature, Hot Body, Bedroom Settings, Hairy Pussy, Blowjob, Straight Sex, Facial.
Second version: Double Header
Loop ID and posters provided by ascot 23.