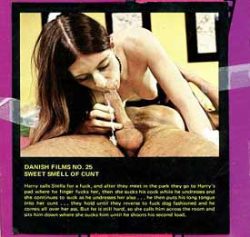 HD Danish International 25 – Sweet Smell of Cunt.
The Original Danish International. The most exciting sex films yet produced in the sex film capital of the world.
US produced 8mm regular classic color sex loop, 1970s. With subtitle.
Twosome sex, Sexy girl, Brunette, Hot body, Hairy pussy, Blowjob, Straight sex, Facial.
Read more « DOWNLOAD "Danish International 25 – Sweet Smell of Cunt" »