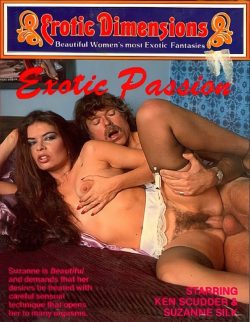 Erotic Dimensions 97 – Exotic Passion. Erotic Dimensions Beautiful Women's most Exotic Fantasies.
US produced classic 8mm color sex film, featuring Yolanda Clarke and Ken Scudder. Twosome sex (f, m).
Sexy girl, Brunette, Hairy pussy, Sexy ass, Blowjob, Straight sex, Facial.
Suzanne is beautiful and demands that her desires be treated with careful sensual technique that opens her to many orgasms.