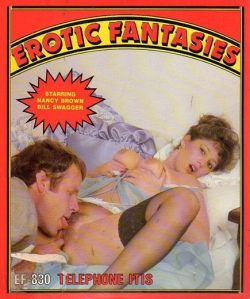 Erotic Fantasies 830 – Telephone Itis. Erotic Fantasies 8mm sex loop series, featuring Nancy Brown and Ray Wells (as Bill Swagger). Regular 8mm color sex loop. US filmed and published film.
Twosome sex. Sexy mature girl. Maid. Big tits. Straight sex. Facials. With audio (music). Intex distributors for Europe.
Two versions available.