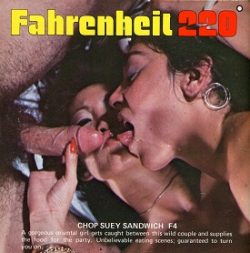 HD Fahrenheit 220 4 – Chop Suey Sandwich. Fahrenheit 220 4. US produced 8mm hardcore sex film. Threesome sex (2f, m).
Sexy girls, Oriental model, Mature, Skinny, Hairy pussy, Lesbian sex, Blowjob, Straight sex, Facial.
Featuring Day Jason, Peonies Jong and unknown white male.
Female IDs by Pornmaster and Ajit Parkash.
Three versions available.