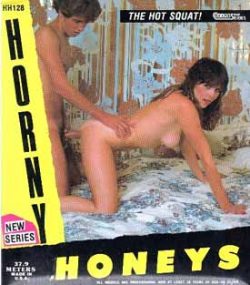 HD Horny Honeys 128 – The Hot Squat!. 37.9 meter loop. Made in U.S.A., 1983.
Horny Honeys A Connoisseur Series. Classic 8mm hardcore sex loop, featuring unknown girl and Tom Byron.
Twosome sex (1 girl – 1 guy). Sexy girl, Sexy ass, Hairy pussy, Blowjob, Pussy licking, Straight sex, Facial.