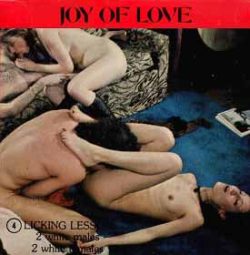 Joy Of Love 4 – Licking Lesson. Classic twosome sex 8mm hardcore sex film, 1970s.
Joy Of Love Original High Quality color film – Regular 8 & Super 8 – 200 ft.
Group sex (2 girls 2 guys). Sexy girls, Skinny, Hairy pussy, Small tits, Lesbian sex, Pussy licking, Blowjob, Straight sex, Facial.