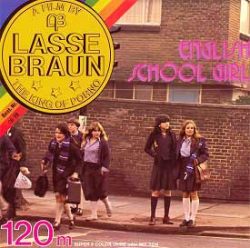 HD Lasse Braun Film 19 – English Schoolgirl. UK published, 1977.
A film by Lasse Braun – The king of Porno. Lasse Braun 8mm hardcore sex loop, featuring Jane Meadows and Sonia Svenberger.
School sex themed loop, Schoolgirl, Sexy girl, Fetish, Roleplay, Light bondage, Straight sex, Anal, Facial.
Super 8mm color hardcore sex film, 120 meter, with audio.
Read more « DOWNLOAD "Lasse Braun Film 19 – English Schoolgirl (version 2)" »