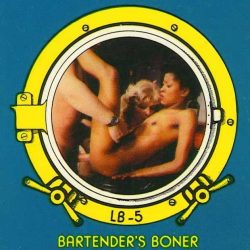 Love Boat 5 – Bartender's Boner. Classic 8mm color hardcore sex film, featuring unknown white girl, unknown black girl and Carter Stevens.
Love Boat U.S. produced and published loop. Interracial sex (bf, wf, wm).
Classic, 8mm sex film, Threesome sex, Sexy girls, Black model, Bar settings, Bartender, Hairy pussy, Blowjob, Straight sex.