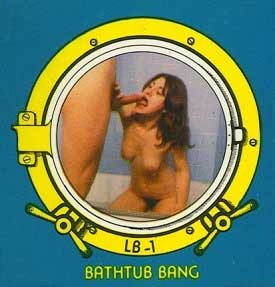 Love Boat 1 – Bathtub Bang. Love Boat 8mm hardcore sex film, featuring unknown girl and Roger Caine.
US produced and published sex film. Twosome sex (1 girl – 1 guy).
Bath sex, Shower, Sexy brunette girl, Hot body, Hairy pussy, Blowjob, Pussy licking, Sex from behind, Straight sex, Facial.