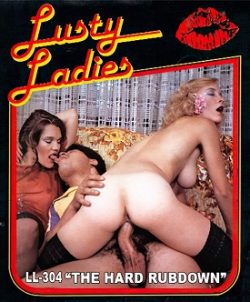 Lusty Ladies 304 – The Hard Rubdown. Lusty Ladies sex loop series. Film Collectors Association.
Super 8mm hardcore sex film, featuring Laurie Noel, Victoria Knoll and Reggie Gunn.
US produced and published, 1980s. Threesome sex (2f, m).
Interracial sex, Sexy girls, Hot body, Skinny, Big tits, Hairy pussy, Sexy ass, Blowjob, Straight sex, Facial.