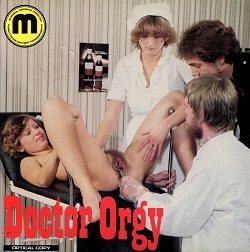 Master Film 1825 – Doctor Orgy. COLOR – SUPER 8. Hard core pornography. Color de Luxe. Danish produced super 8mm vintage sex loop, featuring Felicia amongst others. Filmlaboratoriet A-S.
Hospital sex. Foursome sex. Sexy girls. Nurse outfit. Doctor. Hairy pussy. Blowjob. Straight sex. Group. Facial.
High class erotics providing visually stimulating and imaginative hard core in a lush package of sensuous delights.