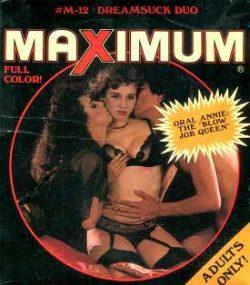 HD Maximum – Dreamsuck Duo. Threesome sex (2 girls – 1 guy).
MAXIMUM FILM PRODUCTIONS. 1982 Diverse Industries Inc. "Oral Annie: The 'BLOW JOB QUEEN'".
U.S.A. produced 8mm hardcore sex film, featuring Little Oral Annie, Nicole Black and Ken Starbuck.
Sexy girls, Mature, Brunette, Big tits, Lesbian sex, Hairy pussy, Sex from behind, Pussy licking, Straight sex, Facial.