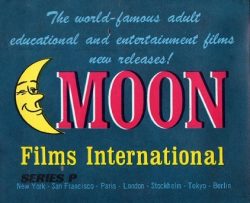 Moon Films 707 – Doctor! Fix My Back. Moon Films International. The world-famous adult educational and entertainment films.
US produced color sex film, featuring Dolly Sharp, Tina Russell and unknown white guy. Threesome sex (2f, m).
Sexy girls, Brunette, Doctor, Nurse, Hot body, Hairy pussy, Sexy ass, Lesbian sex, Blowjob, Straight sex.
Two versions available