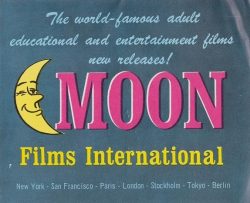 Moon Films 732 – Molly Gang. The world-famous adult educational and entertainment films new releases – MOON FILMS INTERNATIONAL.
US produced 8mm vintage sex loop, with audio (reel running). Group sex (f, 4m). Forced to sex, Mature girl, Hairy pussy, Blowjob, Hardcore sex.
Featuring Jamie Gillis amongst others, ID by Greg Dziawer.