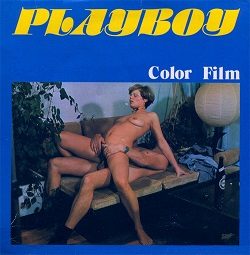 Playboy 7 – Anal Joys. Playboy (DK). Super 8mm color sex film, featuring Else and unknown white guy. Danish produced and published sex film. Twosome sex (f, m).
Gitte is a »wild cat« who loves all kind of sex. She is practically a nymphomaniac and normally can't get enough of men – but when one evening she is visited by two of her boy friend at the same time, at last she gets all her lusts satisfied, everything is tried – including anal sex, and Gitte feels mervallous.
Sexy Girl, Blonde, Living room Settings, Hairy Pussy, Sex Toys, Sexy Ass, Sex from Behind, Straight Sex, Anal.