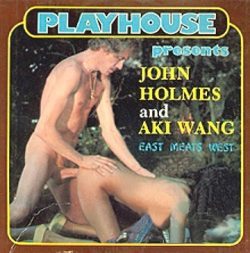 Playhouse Presents John Holmes 2 – East Meats West. Classic 8mm hardcore sex loop, featuring unknown asian girl and John Holmes.
US produced sex loop, 45.7 meter. Twosome sex (f, m).
Oriental model, Sexy girl, Big cock, Hairy pussy, Straight sex.
The model is not Aki Wang as poster mentions.