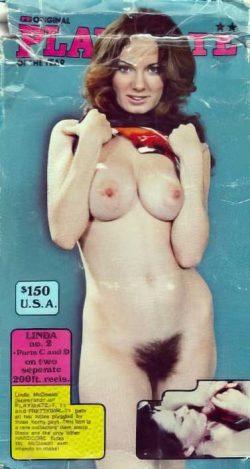 Playmate of the Year – Linda 2 – Part D – Ripple the Nipple.
Playmate classic 8mm sex loop series. Parts C and D on two separate 200ft. reels.
US produced film, featuring Linda McDowell and unknown guy.
Twosome sex, Sexy girl, Brunette, Hot body, Busty, Big tits, Hairy pussy, Blowjob, Straight sex.
Previous version: Ripple the Nipple
Read more « DOWNLOAD "Playmate of the Year – Linda 2 – Part D – Ripple the Nipple (version 2)" »