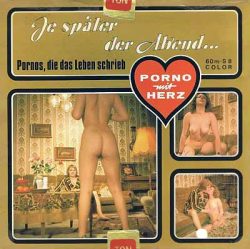 Porno Mit Herz 2 – Je Spater Der Abend……. Porno Mit Herz loop serie, published by Ekstase-Film. 60 meter.
Super 8mm hardcore sex film, featuring Fritzi Ross and Norbert Schreier. German filmed and published.
Twosome sex, Sexy busty girl, Mature, Hot body, Big tits, Living room settings, Blowjob, Straight sex, Facial.
Read more « DOWNLOAD "Porno Mit Herz 2 – Je Spater Der Abend…" »