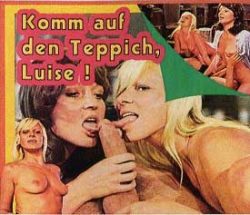 HD Love Film 636 – Komm auf den Teppich, Luise!. princess made by LOVE FILM.
Germany 8mm color sex film, 1970s. With audio. 100 meter film. Cine Color.
Group sex (2 girls – 2 guys). Featuring two unknown girls, Peter Bond and unknown guy.
Foursome sex, Sexy girls, Blonde, Brunette, Hot body, Skinny, Hairy pussy, Blowjob, Straight sex, Facial.
Read more « DOWNLOAD "Love Film 636 – Komm auf den Teppich, Luise!" »