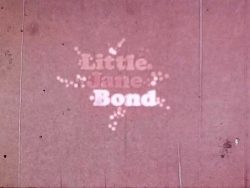 Purple Production – The Kinky Capers of Little Jane Bond. Danish published 8mm softcore sex loop.
Softcore version of Lasse Braun 304. Brought to you by Miss Tuppy Owens.
Produced by Lasse Braun and edited from his Danish Porno series: Top Secret – Orgy in Rome. Danish published.
Sexy girls, Blonde, Brunette, Group sex, Outdoor, Light bondage, Hairy pussy, Female nudity, Skinny, Softcore sex.
Read more « DOWNLOAD "Purple Production – The Kinky Capers of Little Jane Bond" »