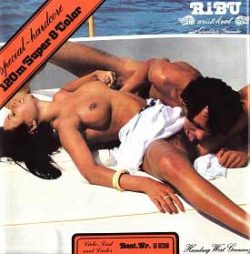 Ribu Aristokrat 38 – Liebe, Lust und Laster. Love, Lust and Vice.
Ribu West Germany. Super 8mm classic sex loop. Special-Hardcore. 120m Super 8 Color.
Featuring Barbara Moose and Doris Wessoly amongst others. France produced. Germany published, 1979.
Outdoor, Pool sex, Sex on a boat, Sexy girls, Mature, Blonde, Brunette, Hairy pussy, Blowjob, Straight sex, Facial.
Read more « DOWNLOAD "Ribu Aristokrat 38 – Liebe, Lust und Laster" »