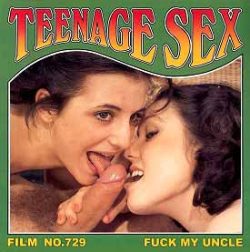 HD Teenage Sex Film 729 – Fuck My Uncle. AKA Fuck My Teacher.
Teenage Sex, A Color Climax 8mm hardcore sex loop.
Denmark published and produced, 1980. Featuring Cindy, Esther and Horny Rob.
Threesome sex, Sexy girls, Skinny, Teens, Brunette, Hot body, Hairy pussy, Blowjob, Straight sex, Pussy licking, Facial.
Read more « DOWNLOAD "Teenage Sex Film 729 – Fuck My Uncle" »