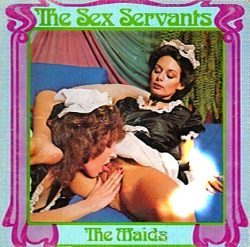 The Sex Servants – The Maids. US produced and published 8mm color sex loop, featuring Bonnie Holiday and unknown girl.
Sex Servants series, related to Sex International and The Sex Lovers .
Lesbian sex themed loop, Twosome sex, Maid outfit, Sexy girls, Brunette, Skinny, Small tits, Hairy pussy, Pussy licking.