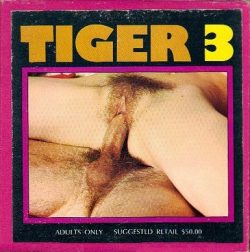 Tiger 3. As per BV box, loop is titled Red, White & Hot. US produced sex film. ADULTS ONLY. Unknown cast (f, m).
Twosome sex, Brunette girl, Skinny, Small tits, Hot body, Hairy pussy, Blowjob, Straight sex.
With FLBMAC31's help, the loop was identified as: Tiger 3 (?). Other used titles for this film: Teenager Love and College Love.
Part of BV223 DVD (scene 8)
Two versions available.