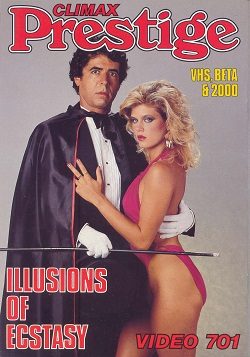 Climax Prestige 701 – Illusions Of Ecstasy. AKA Illusions Of Ecstasy. Climax Prestige Video. Film directed by Lawrence T. Cole. US produced, International, 1985.
Featuring Erica Idol, Ginger Lynn, Lili Marlene, Lynn Franciss, Mauvais DeNoir, Sheri St. Clair, Susan Hart, Billy Dee, Blair Harris, Jamie Gillis, Jon Martin, Jonathon Younger, Mike Horner.
Adult feature film, Sexy mature girls, Straight sex. With audio.
Size: 998Mb
Type: mkv
Duration: 01:19:40
Resolution: 640 x 480