WordPress database error: [Table './admin_kent/wp_postmeta' is marked as crashed and last (automatic?) repair failed]
SELECT post_id, meta_key, meta_value FROM wp_postmeta WHERE post_id IN (206868,206870,206869) ORDER BY meta_id ASC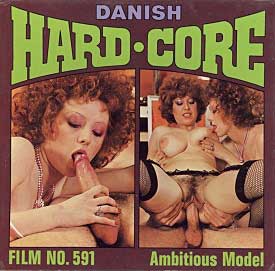 Danish Hardcore 591 – Ambitious Model.
Classic 8mm vintage color sex loop: Danish Hard-Core, by Color Climax.
Featuring Catherine Tailleferre and Nathalie Morin. Danish published, 1970s.
Threesome sex, Sexy mature girls, Living room Settings, Hairy pussy, Straight sex.
* Loop footage also used for: Rodox Film 650
* And European Classics 1
591 Ambitious Model. Two young French girls are having a good time in bed when an artist comes to deliver and hang a picture.
Whilst he hangs it, they enjoy an eyeful of the bulge in his pants. As he is about to make a sketch of one of them, he is seduced by her whilst her friend looks on and wanks.
His huge tool looks good between the French-womans enormous tits. A really stimulating film full of extraordinarily lecherous performance!
Size: 229Mb
Type: mp4
Duration: 00:07:38
Resolution: 768 x 576