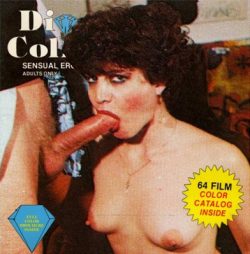 Diamond Collection 148 – Lady In Red. US produced 8mm Diamond Collection 8mm hardcore sex film, featuring unknown female and Jesse Adams. Twosome sex (f, m).
Mature girl, Brunette, Busty, Big tits, Living room settings, Hairy pussy, Blowjob, Straight sex.
Two versions available.
Allan has discovered that blind dates bring more excitement to his than taking himself in hand, and Gail is more than willing to take "ALL" of him! She lets him know that he is welcome to cum over to her party any time. And Allan soon realizes the advantages of returning the favors.
Now, the question for Allan is, "How to get another blind date with her?"
Size: 100Mb
Type: mp4
Duration: 00:07:19
Resolution: 640 x 480
Size: 161Mb
Type: avi
Duration: 00:07:01
Resolution: 854 x 480