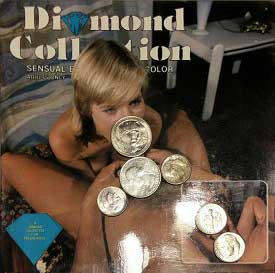 Diamond Collection 248 – Private Lesson.
Diamond Collection US produced 8mm vintage color sex loop, featuring unknown girl and Don Fernando.
Twosome sex, Sexy blonde girl, Skinny, Small tits, Hairy pussy, Blowjob, Straight sex, Facial.
248 Private Lesson. Mitzi needs tutoring at home since she's doing so poorly in school.
But her mistake was hiring that young, dark haired, well built Derek as her teacher. She could care less about the Roman Empire as long as he has those manly biceps in front of her nose.
She feels her breasts swelling with excitement as she gazes down his flat stomach to his not so flat crotch.
Who needs history anyway?
Size: 415Mb
Type: mp4
Duration: 00:17:46
Resolution: 768 x 576