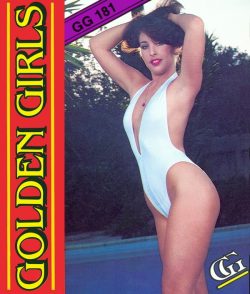 Golden Girls 181 – Maid In Heaven. Golden Girls 8mm color sex film, featuring Crystal Breeze and Craig Roberts. US produced, 1984. Twosome Sex.
It use to be ho-hum and work, work, work for this sweet little lady. But Tammy's new job as a maid is very profitable! The first night her handsome employer gave her a "big raise"!
Sexy Girl, Brunette, Busty, Outdoor, Striptease, Hot Body, Blowjob, Sexy Ass, Sex From Behind, Hardcore Sex. Silent film.
Second version: Maid in Heaven
Size: 88.3Mb
Type: avi
Duration: 00:04:51
Resolution: 854 x 480