WordPress database error: [Table './admin_kent/wp_postmeta' is marked as crashed and last (automatic?) repair failed]
SELECT post_id, meta_key, meta_value FROM wp_postmeta WHERE post_id IN (206801,157660,157658,206802,206803) ORDER BY meta_id ASC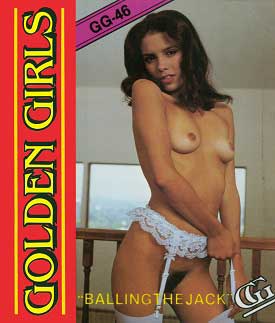 Golden Girls 46 – Balling The Jack. Featuring Marie Sharp and Jeff Conrad.
Classic 8mm color sex film: Golden Girls loop series.
US produced film, 1981. Twosome sex, Sexy brunette girl, Hot body, Hairy pussy, Straight sex, Facial.
* HD version: Balling The Jack
46 Balling The Jack. Young Linda's in the bathroom getting all ready for her boy-friend, Jack.
He likes what he sees and tells her there's no need to get dressed now! Because the visual excitement of her white garter and stockings does a superb sales job on him.
Size: 337Mb
Type: mp4
Duration: 00:08:35
Resolution: 1024 x 768
Size: 185Mb
Type: mp4
Duration: 00:07:56
Resolution: 768 x 576