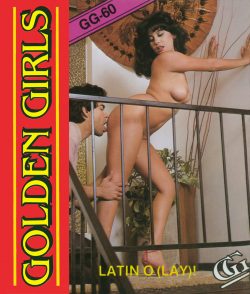 Latin O'Lay. Golden Girls 60. When Frank meets his beautiful Latin Lover, it's Fiesta time in the sack! He soon finds out the real truth in the saying "Latins are hot-blooded!" (box description).
Golden Girls 8mm hardcore sex film, featuring Jacquelain Lorians and Kevin James. US produced. Twosome Sex.
Classic, 8mm Film, Sexy Brunette, Latina Girl, Small Tits, Hot Body, Hardcore Sex. Silent film.
Featuring Brandy O'Shea not Ken Starbuck. ID by Gaz.
Size: 123Mb
Type: avi
Duration: 00:08:28
Resolution: 640 x 480