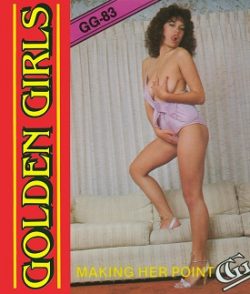 HD Golden Girls 83 – Making Her Point. Golden Girls classic color sex loop, featuring Tina Marie and Ron Jeremy.
US produced film, 1982. Twosome sex (f, m).
Sexy girl, Brunette, Hot body, Busty, Big tits, Hairy pussy, Sexy ass, Pussy licking, Sex from behind, Blowjob, Straight sex, Facial.
#83 Making Her Point. Sally's one of those ladies who likes to take a dare.
Bill bets her she can't make love all night long. Needless to say.
Bill looses the bet!
Size: 220Mb
Type: mp4
Duration: 00:13:50
Resolution: 1280 x 720