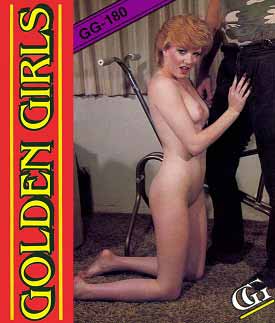 Golden Girls 180 – Love Locked. U.S.A. 8mm hardcore sex film, 1983.
Twosome sex (1 girl – 1 guy). Featuring unknown girl and Jay Serling.
Sexy girl, Mature, Blonde, Hot Body, Shaved pussy, Sex from behind, Blowjob, Straight sex.
* Magazine scans part of Golden Girls – Collectors Album 1
180 Love Locked. Fay locks her long sinewy legs around Jim's ass, forcing him to plunge deeper into her. Fay has always known how to get a guy to ball his head off!
Size: 102Mb
Type: mp4
Duration: 00:05:31
Resolution: 768 x 576
Size: 177Mb
Type: mp4
Duration: 00:07:38
Resolution: 768 x 576