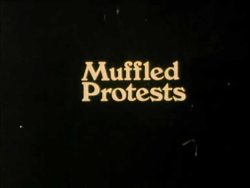 House of Milan – Muffled Protests. (H.O.M.), Classic 8mm softcore film, Threesome (2 girl – 1 guy).
Bondage themed film, Sexy girls, Sexy ass, Bedroom settings, Lingerie, Sexy ass, Ropes, Softcore loop.
Muffled Protests. He tests the two sisters to see if either can live up to his image of a 'real' woman!
Size: 223Mb
Type: mp4
Duration: 00:08:46
Resolution: 768 x 576