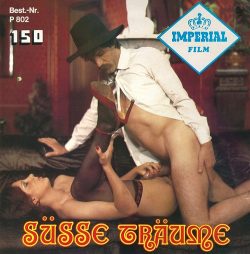 Imperial Film P802 – Susse Traume. Sweet Dreams. Imperial Film 150 meter. Super 8mm color sex loop, with audio. Germany produced.
Classic, 8mm film, sexy girls, mature, brunette, busty, big tits, boat sex, hot body, hairy pussy, blowjob, hardcore sex.
Film updated with a longer version. Film footage part of adult feature film "Gejagte Sexmäuschen (1980)".
Size: 327Mb
Type: avi
Duration: 00:23:28
Resolution: 720 x 576