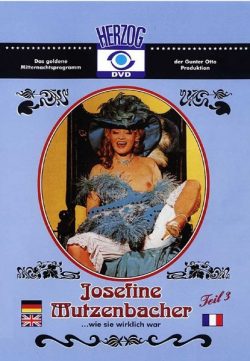 Josefine Mutzenbacher … Wie Sie Wirklich war Teil 3 (1982). West Germany, 1982. Classic adult feature film, directed by Gunter Otto.
Featuring Sepp Atzinger, Ursula Gaussmann, Uschi Karnat, Veronica Moser, Margit Ojetz, Christine Schwarz.
Classic porn, Adult, Country settings, Straight sex, Sexy girls.
In this classic German film you are going to experience what it was like to live in a time where things were simple where gals wore corseted and large feathery hats. Where men were gentlemen but would bend their woman over and fuck them doggy style if the mood hit them.
Size: 699Mb
Type: avi
Duration: 01:14:17
Resolution: 512 x 384